At TLL Network Solutions we offer our clients all the graphic design solutions related to branding, the corporate identity of their brand. The visual image of a brand is very important as it allows the company to be identified, recognized and visually differentiated. It is the face of the brand.
At TLL Media Solutions we design all the tangible elements adapted to the brand values, analysing the individual needs of each client (target, product, positioning, values, etc.). In this way, we ensure that the brand's visual identity is coherent and powerful in its different visual communication channels.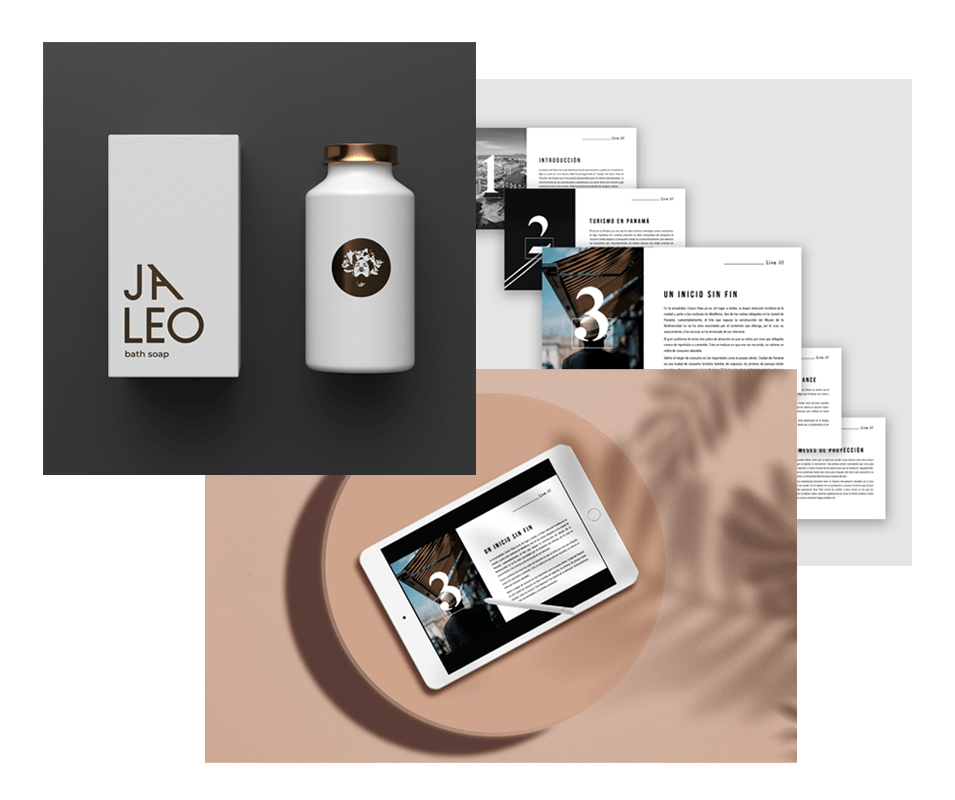 ---

STYLE GUIDE
We do not only take care of the creation of your logo. We accompany it with a complete style guide, where the logo is presented in its different formats and styles according to its use. This guide also includes the brand's corporate colours, typographies and graphic elements that you will need in your project. Finally, we include examples of how to use the brand in all subsequent media and applications.
---

CORPORATE STATIONERY
We make sure that your business cards, invoices, company documents, email signatures and all your documents have the same style and follow the brand guidelines.
---

PACKAGING
The packaging of your product is also important. We define and design the packaging so that it does not go unnoticed. The packaging is your letter of introduction to the potential customer. With us, you will offer a suggestive, practical and original product that will stand out from the rest.
---

POSTER DESIGN
We design posters, vinyls, roll-ups and everything related to signage. The graphic elements surrounding your business are important and must convey your values and objectives.
---

FLYERS AND BROCHURES
It is essential that the customer receives the information in an orderly and attractive way. We make your flyers, brochures, leaflets, diptychs, triptychs, etc. visually attractive, attracting attention and seducing the potential buyer.
ASK US FOR AN ESTIMATE WITHOUT OBLIGATION
If you need a quote or more information about branding, any other aspect of your brand identity or graphic design solutions for your business, please do not hesitate to contact us.