Photography for companies
Visualizing the values of a brand through photographs is an excellent way to transmit its essence and values. And, at the same time, capture the attention of consumers.
There are many reasons that make photography a promotional tool that no company should do without. One of the most important is that, whenever the images are of quality and reflect what you want, they show the products in an attractive and effective way, and highlight details that would otherwise be difficult to communicate. They have the power to highlight brand differentiation from their competitors, which in turn helps attract consumers looking for something different or unique.
A good photograph tells a story that arouses interest in the product or service that is being offered, and through it transmits the message you want to give. It can also generate emotions among consumers, thus being able to establish an emotional connection with the brand.
Furthermore, the photographs are key elements of social networks. Especially from highly visual platforms such as Instagram, Pinterest and Facebook, among others. On the other hand, they contribute to improving the experience of users of both web pages and online stores.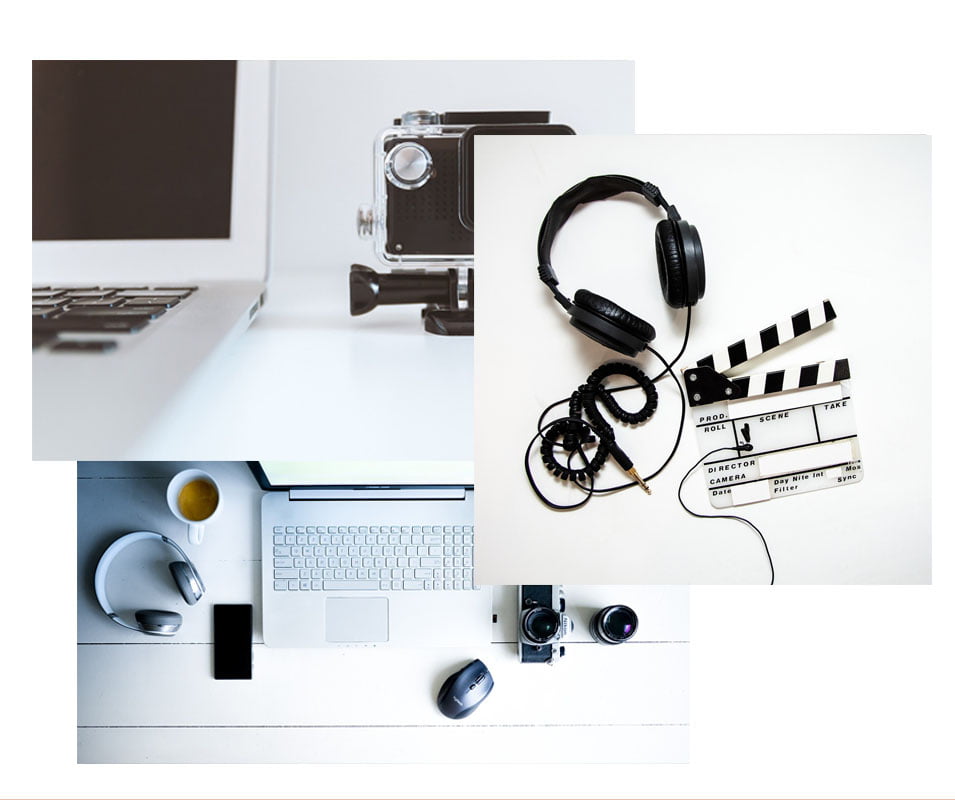 ---
Product photography
We show through images the main characteristics and benefits of your products.
The product photographs will present the articles in a clear and attractive way, they will allow them to be known directly, in depth and from different angles, without losing detail, in addition, They will greatly help to increase public interest. The main objective of this type of image is to increase consumer confidence and purchase intention.
Commercial photography
We provide you with images intended to promote your products, brands or services.
Commercial photographs may be used in advertisements, brochures, catalogues, websites and other means. Thanks to them, the products or services will be shown in a professional and attractive way. That, in turn, will increase consumer confidence in your brand.
Event photography
We document with images all kinds of corporate events, product presentations or any other activity related to your business.
Event photos will capture a participants, details and setting and teach relevant activities of your company (fairs, conferences, presentations ...). They will allow to capture important moments, creating an emotional connection with the audience. Through each of them your brand will be promoted, on social networks or other digital media.
Picture of portraits
We introduce the people behind your brand, and how they work together.
Portrait photographs may include images for social media profiles, family and pet portraits, among others. All of them will make it easier for customers to get an idea of who is behind an idea, a product or a service. They must be done in a professional and friendly way.
Artistic photography
We create exclusive photographic works of art to be exhibited in galleries or museums.
Artistic photographs will create unique images that will capture much more attention and arouse greater interest from the audience. They will be ideal for advertising or promotional campaigns that seek to highlight your products from those of the competition. They will also be useful for creating engaging content on social media and other digital media.
Architecture and interior photography
We show images of buildings and houses, exterior architectural spaces and interior designs with the aim of showing its design in detail.
Architecture and interior photographs show the designs and characteristics of buildings, houses and spaces. They will be very effective in advertising or promotional campaigns in the real estate or construction sector. But, in addition, they will also be very practical to create attractive content and increase the visibility of your brand.
Fashion photography
We create images for advertising campaigns, fashion magazines, catalogues and others fashion-related media.
Fashion photos will communicate from visual and attractive form of your garments and accessories, making them known in an original way. The public will get to know the personality of your brand through the images, differentiating you from the competition and configuring a strong and recognizable brand identity.
Lifestyle photography
We visually explain how your company's products and services fit the everyday life of consumers.
Lifestyle photos will teach customers how they can use a certain product, highlighting its most important aspects. They will introduce real people using it in different situations and settings. It is important that lifestyle photos are authentic and reflect the values and image of your brand.
ASK US FOR AN ESTIMATE WITHOUT OBLIGATION
If you want to receive a photo quote or need to know more about the different services we perform, fill out the following form. We will answer you as soon as possible.