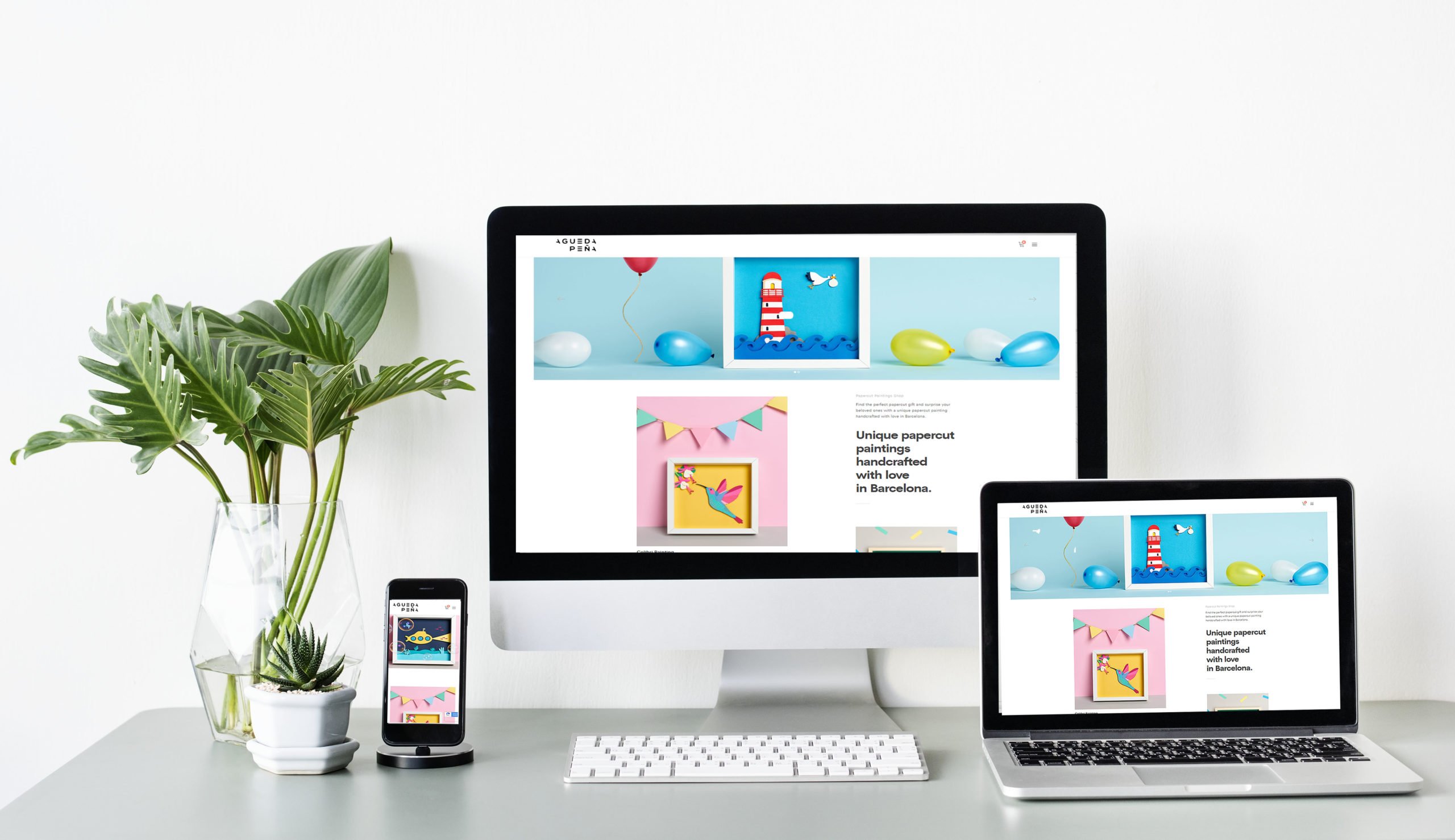 We present you the new e-commerce we have made for Águeda Peña, a photographer and paper artist who has just launched a very interesting project of paper pictures created with the "paper cut" technique.
This creative artist works with high quality products and creates her work in her atelier in Barcelona. We are very happy to create something unique in the market and to promote artisanal and sustainable trade.
In this website there is a complete e-commerce development where we highlight its minimalist design, functional, enhancing the product and in turn improving the user experience, as well as positioning work that will be extended later with SEO and SEM campaigns.
Customer
Águeda Peña
Work done
Diseño web Ecommerce, SEO, Marketing Online