Your online presence is crucial. That's why having a website as your business card and the nerve centre of all your networks and portals is a plus point for your business. In addition, the publication of regular content favours your positioning in search engines and increases your sales. If you also want to sell your products online, you can't miss eCommerce, one of the most requested services of Tll Media Solutions.
Our experts at Tll Media Solutions are familiar with all types of web projects and portals of this magnitude, so they not only advise and analyse the best methods for implementing online commerce, but they also manage everything related to online shops.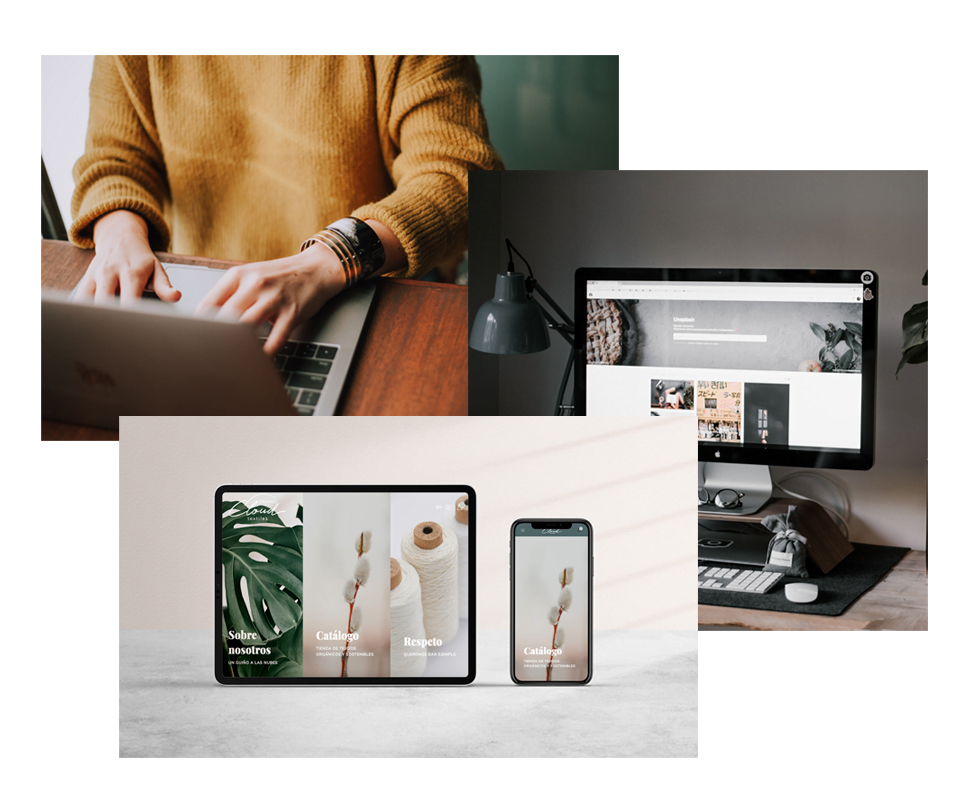 ---

CUSTOM DESIGN
We make sure that your website has a unique design that will set you apart from your competitors. Your website will be visually attractive and in line with your brand.
---

USABILITY
Not only image is important for your business. A clear and easy-to-navigate website is crucial for the user. The better the UX/UI experience, the longer the user will browse your site, the more conversions to sales you will achieve and the more your SEO ranking will improve.
---

WORDPRESS
The most popular content management system in the world allows our clients to create, upload and structure the content of their website in a simple and comfortable way. We advise you and accompany you in the process so that you can continue to grow on your own.
---

SEO
We implement search engine positioning in a comprehensive way. We work on the key concepts of your brand or business. We analyse your Link Building strategies, your Feeds in Networks and we monitor all of this.
ASK US FOR AN ESTIMATE WITHOUT OBLIGATION
If you need a quote to create your website or e-commerce, do not hesitate to contact us through the form. TLL Media Solutions will be happy to advise you.